YCB has a number of archery resources for our members and their guests.
This includes an indoor shooting range, a lounge area, a fully functional kitchen, tool/equipment room and washroom facilities.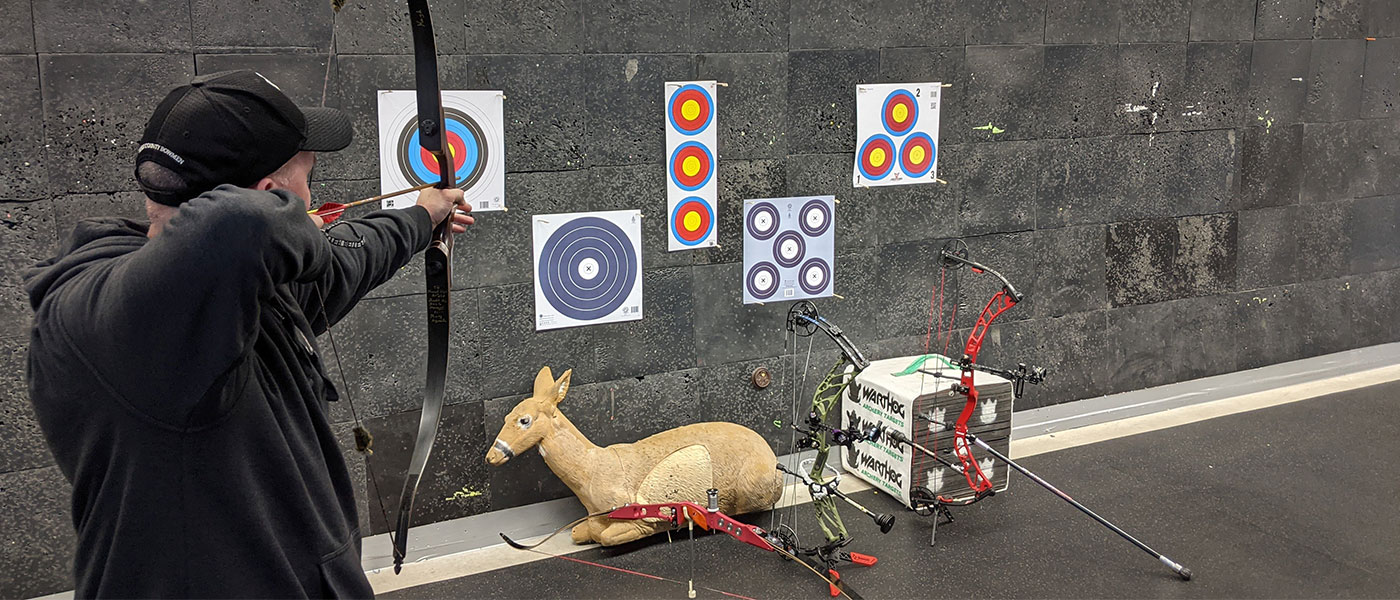 Indoor Range
Our indoor range consists of five wide lanes which provide a full size wall to shoot at 18 meters (20 yards). We supply a variety of paper targets along with a couple of 3D targets and mobile practice butts. In addition, there is a paper tuning station to dial in your archery equipment.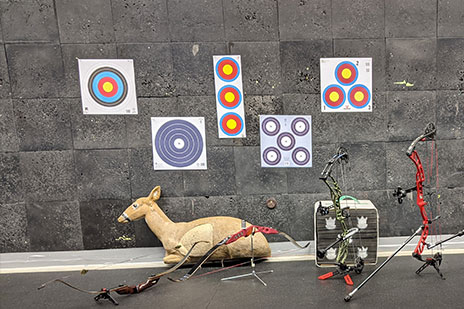 Lounge
Adjacent to the shooting lanes, a lounge area provides a space for archers to set up their kit or watch those shooting on the line. There is a selection of tables, chairs and couches to chat with friends or listen to music from the stereo system. We have a couple of vending machines to satisfy that craving.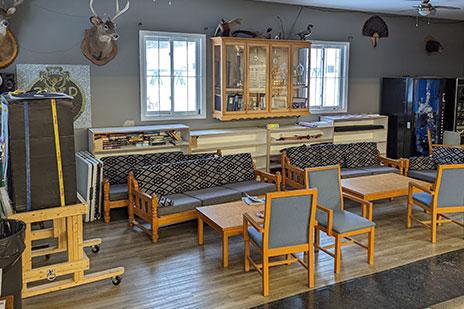 Tool/Equipment Room
We have a fully equipped tool/equipment room to service any type of archery equipment. This includes bow presses, draw boards, arrow shaft saw, digital weight gauge, bow clamp and a wide selection of hand tools.